NEW PUBLICATION AVAILABLE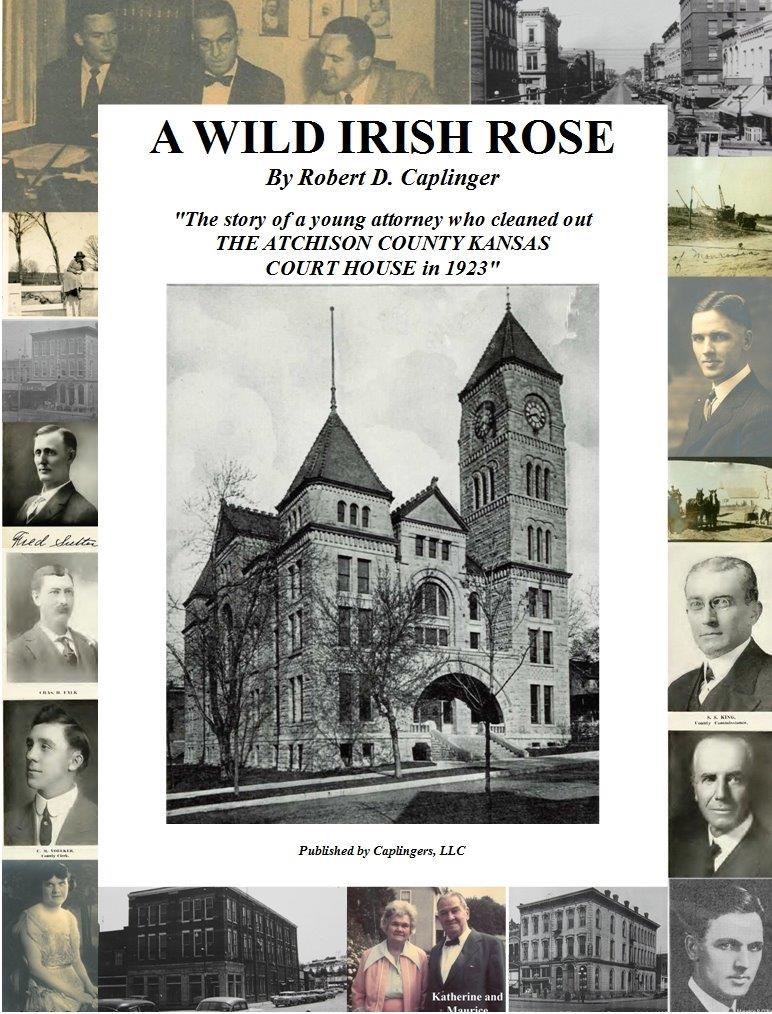 Just released for public distribution in April of 2013 is this historical compilation of an event that occurred in Atchison County, Kansas in 1923 through 1925.
The author, Robert Caplinger, is a retired attorney and former resident of Atchison County. He practiced law in the area for over 40 years.
This book is based upon actual events that occurred in Atchison County, Kansas in 1923 through 1925. This was a period of Kansas history which included the rise of the Ku Klux Klan and the enforcement of prohibition laws. It includes the personal story of Maurice P. O'Keefe, a young attorney, who had returned from service in World War I, elected County Attorney to begin in January 1923. It is also a story of W. P. Waggener, the head of one of the most prominent law firms in the state of Kansas, who was also President of the Exchange National Bank, who discovered fraud in County government. It also includes a story of Gene Howe, a young editor of The Atchison Globe, and his rise to journalistic heights in covering the story.
Within the story is the Grand Jury composed of many leading citizens of Atchison County, Kansas.
A photo of the Grand Jury is below.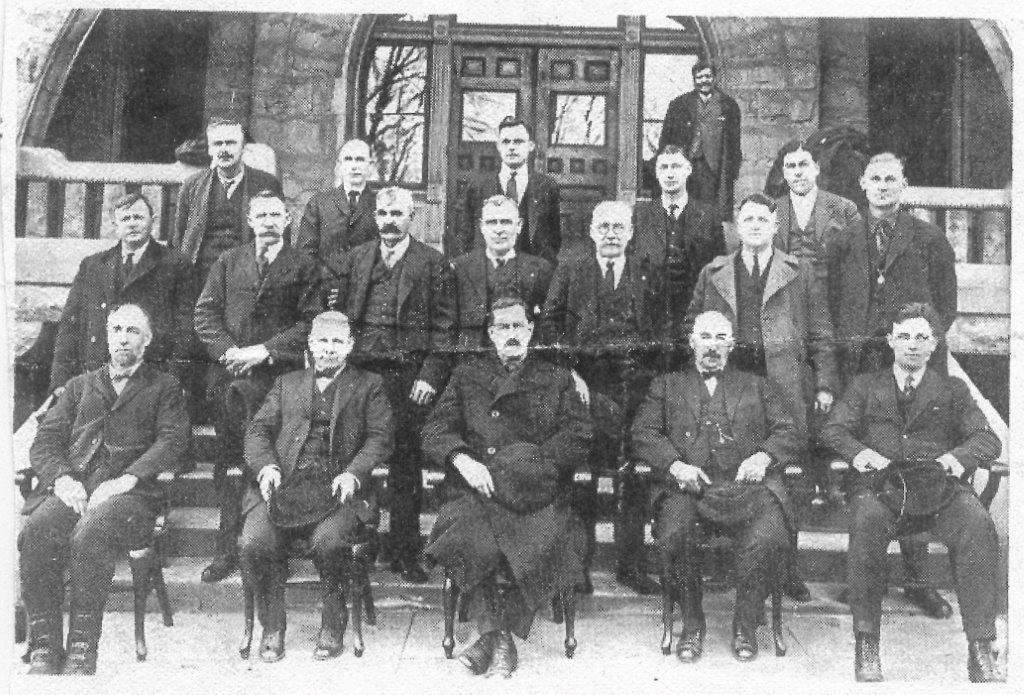 Front from left to right are John Q. A. Miller, Jess Roach, Charlie Falk, Bill Bush, Maurice O'Keefe, who was the county attorney. From left in second row are John Durst, Jim Behen, Pat Cullman, Bill Acheson, John Gleason and Harry DeLong, District Court Reporter and Kloepper. In the back from left are Bill Henderson, Charles Keithline, Rodney Rudolph, Ed Ganter, Fred Elliott. In the background is the Rev. David W. Majors, a local minister and bailiff of Atchison County District Court at the time.
The event has all the parts of a good story: scandal, politics, drama, justice, revenge and vindication.
It is an excellent read for anyone with an appreciation of local history and the legal system.
The book is available at the following locations:
Hegarty-Caplinger Ins. Caplingers, LLC
112 N. 6th 417 Main.
Atchison, KS Effingham, KS.
OR by mail order:
Cost is $15.00
For delivery by regular mail, send request with an additional $3.00 for postage to:
Caplingers, LLC; 417 Main St., PO Box 209; Effingham, Ks. 66023