Professional Real Estate Services
Licensed in Kansas
417 Main St., PO Box 209
Effingham, Ks. 66023
(913) 833-4835 Voice
(267) 295-8020 Fax
(913) 833-2381 Home
(913) 370-0523 Mobile
Contact Info
Steve Caplinger cap@caplingers.com
an Independent Insurance Agency
EFFINGHAM LOCATION
417 Main St., PO Box 209
Effingham, Ks. 66023
913-833-4180 Voice
267-295-8020 Fax
ATCHISON LOCATION
112 North 6th, PO Box 407
Atchison, Ks. 66002
913-367-1111 Voice
267-295-8020 Fax
Contact Info
Steve Caplinger cap@caplingers.com
Elizabeth Todd liz@caplingers.com
Mary Beth Griffin maryb@caplingers.com
Deborah J. Parnell deb@caplingers.com
Building a Stronger Community Through Communication
417 Main St., PO Box 209; Effingham, Ks. 66023
(913) 833-4835 Voice (267) 295-8020 Fax
Email:-) cap@thenewsleaf.com
Web site http://www.thenewsleaf.com
We are out of stock
There will be one more printing.
Deadline for orders is
November 15, 2013
Cost is $15.00 Add $3.00 for mailing
Send your request to cap@caplingers.com to be put on a list for the last printing of:
A WILD IRISH ROSE ~ Robert D. Caplinger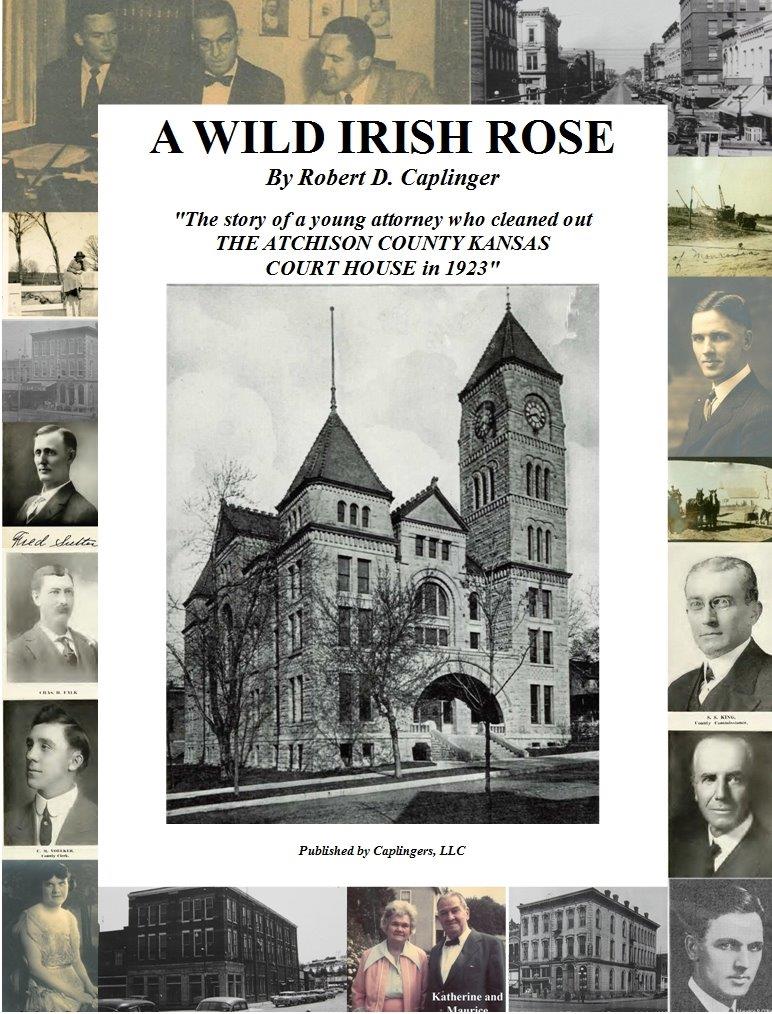 "The story of a young attorney who cleaned out
THE ATCHISON COUNTY KANSAS COURTHOUSE in 1923"
Published by Caplingers, LLC
To order your copy send $15 plus $3.00 for postage to:
Wild Irish Rose
PO Box 209;
Effingham, Ks. 66023
Personalized and autographed on request.
Member of Click here for Past Issues
Visit us at Facebook
For the most recent
issue of The Newsleaf